Naposledy aktualizováno: 25.9.2022
Dávno předtím, než Dexter Gordon (27. 2. 1923 – 25. 4. 1990, narozen jako Dexter Keith Gordon) podepsal smlouvu s Blue Note Records, byl všeobecně respektován coby první jazzový tenorsaxofonista, který vytvořil svůj originální bebopový styl. Hrál s magickou silou, díky níž i ty nejjednodušší, opakující se fráze nezní tak snadno předvídatelně jako spíše neodvratitelně.
Účastník mnoha legendárních tenorsaxofonových bitev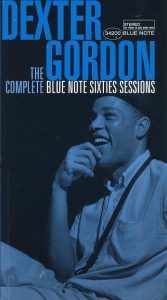 Tenorsaxofonista Dexter Gordon začínal v big bandech Lee Younga, Fletchera Hendersona a Louise Armstronga. V prosinci 1944 se přestěhoval do New Yorku a stal se členem bebopového orchestru Billyho Eckstina, ve kterém nahradil Gene Ammonse při nahrávání Blowin' The Blues Away.
S Dizzym Gillespiem natočil  Blue 'N' Boogie a jako sólista podepsal nahrávací smlouvu u Savoy Records, než se v létě 1946 vrátil do Los Angeles. Pohyboval se na tamní jazzové scéně soustředěné okolo Central Avenue, kde se utkal s Wardellem Grayem a Teddym Edwardsem v mnoha legendárních tenorových bitvách.
Po albu Birth Of The Cool upadl v nemilost
Po albu Birth Of The Cool, jehož duchovními otci byli trumpetista Miles Davis a aranžér Gil Evans, a které suverénně udávalo tempo dalšího vývoje, se jazzová scéna na západním pobřeží Spojených států změnila; Dexter Gordon se svým robustním a nekompromisním stylem najednou upadl v nemilost. Navíc – podobně jako jiní jazzmeni – procházel bezútěšným feťáckým obdobím.
Po pobytu ve vězení v Chinu, kde si v roce 1952 odpykával trest za držení heroinu, se pokusil o návrat. Bohužel, v páté dekádě 20. století pořídil jen pár nahrávek. Avšak jeho hra na studiové session s pianistou Carlem Perkinsem, na níž vznikla LP deska Dexter Blows Hot And Cool (1955, Dootone Records) ukázala, že neztratil nic ze svého elánu a nasazení. Znovu do módy přišel až v době vzestupu hard bopu. Definitivně se ze závislosti "na rajtování na heroinové zdechlině" vymanil až v roce 1960.
V letech 1961 – 1965 vznikly některé z jeho nejpůsobivějších a nejprogresivnějších počinů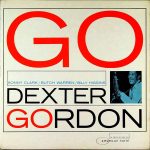 Na šestidiskovém CD kompletu The Complete Blue Note Sixties Sessions vyšlo v reedici devět alb, které Gordon natočil během svého působení u Blue Note Records v letech 1961 – 1965 (dvě z nich se dočkala vydání až později).
Box set nabízí i bonusy jako nevydanou skladbu z koncertu Sonnyho Stitta a části Dexterova rozhovoru pro dánskou rozhlasovou stanici. V tomto období se nepochybně posílil a upevnil Gordonův nesmrtelný odkaz v jazzové síni slávy. Tehdy vznikly některé z jeho nejpůsobivějších a nejprogresivnějších hráčských počinů.
"Jazz je pro mě živá hudba. Je to hudba, která od svého počátku vyjadřuje pocity, sny a naděje lidí…" (Dexter Gordon)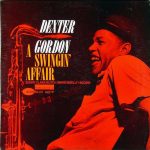 První polovina šedesátých let je další zlatou érou v historii Blue Note. Managementu se podařilo podepsat "mladou muzikantskou krev," která měla jasnou představu, kam směřují zcela nové výrazové možnosti v jazzu.
Podobnou vizi měli i dva excelentní saxofonisté John Coltrane a Sonny Rollins, kteří byli Gordonem výrazně ovlivněni. Zvláště Coltrane si vypůjčil jeho legátový, harpunovitý tón.
Dexter byl naopak ztělesněním moderního, městského a nefalšovaného mainstreamu. Jeho mohutný drive, robustní tenorsaxofonový tón, neotřelý smysl pro styl, nápaditost a vlohy pro oduševnělý, šlapavý swing prakticky definovaly podstatu "zvuku Blue Note" té doby.
klenoty v mateřském fondu Blue Note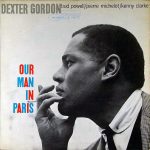 Alba jako GO! (spotify link), A Swingin' Affair (spotify link) a One Flight Up (spotify link) jsou naprostými klenoty v mateřském fondu Blue Note. Zatímco na mnoha z dobrodružnějších nahrávek tohoto vydavatelství se objevovaly vícehlasé dechové linie a rozšířené rytmické formace, na těchto LP deskách Gordon nikdy nepracoval ve více než standardním kvintetu; jeho nejlepší práce se ve skutečnosti odvíjela v rámci pouhého kvarteta. Evidentně byl přesvědčený, že dokáže na svůj saxofon tolik říct, tak mnoho zajímavých příběhů odvyprávět, že by bylo zbytečné se omezovat nahráváním v rozšířené sestavě.
Úspěch těchto studiových setkání lze také přisoudit umu sladit Gordona s několika vstřícnými a prvotřídními klavíristy, kteří mu byli oporou. Sonny Clark se ukázal být téměř dokonalým partnerem, ale mezi dalšími vynikajícími spoluhráči byli legendární Bud Powell, Kenny Drew, Barry Harris a Horace Parlan.
Emigrant na Starém kontinentu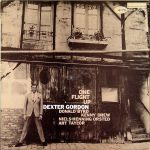 Powell spolu s francouzským basistou Pierrem Michelotem a průkopnickým bubeníkem Kennym Clarkem tvořili ve své době přední evropské trio. Společně s Gordonem, od roku 1962 již také emigrantem žijícím na Starém kontinentu, oprášili řadu osvědčených skladeb na úžasně svižné LP desce Our Man In Paris (spotify link), na kterou bez uzardění budou přísahat mnozí jazzoví aficionados.
Běheme evropského pobytu Dexter Gordon navázal spolupráci s dánskou značkou SteepleChase Records. Do USA se nakonec triumfálně vrátil v roce 1976 po pečlivé půlroční přípravě. Tehdy ho znovu objevilo americké klubové publikum, pro které se začalo vytrácet kouzlo fusion music. Natočil tam několik vynikajících alb pro společnost Columbia.
Vv roce 1986 získal nominaci na Oscara za roli emigranta žijícího v Paříži ve filmu Round Midnight. Ještě osm měsíců před smrtí přijal roli ve filmu Awakenings režisérky Penny Marshall. Do hlavních rolích byli obsazeni Robert De Niro a Robin Willimas, za kamerou stál Miroslav Ondříček. Dexter se bohužel premiéry neočkal.
Nejlépe si ho však budeme pamatovat díky této mimořádné kolekci nahrávek pro Blue Note.
Ukázky:
Blowin' The Blues Away (s Billym Eckstinem)
– https://youtu.be/IU3w_Acldps
Blue 'N' Boogie (s Dizzy Gillespiem)
– https://youtu.be/8frZ54OemPQ
Dexter Gordon: The Complete Blue Note Sixties Sessions
Label: Blue Note – 7243 8 34200 2 5
Format: Box Set 6 x CD, Compilation
Country: US
Released: 1996
Genre: Jazz
Style: Hard Bop, Bop
Tracklist
1-1 I Was Doing Allright (9:12)
Bass – George Tucker
Drums – Al Harewood
Piano – Horace Parlan
Tenor Saxophone – Dexter Gordon
Trumpet – Freddie Hubbard
Written-By – G. Gershwin-I. Gershwin
1-2 I Want More (6:09)
Bass – George Tucker
Drums – Al Harewood
Piano – Horace Parlan
Tenor Saxophone – Dexter Gordon
Trumpet – Freddie Hubbard
Written-By – Dexter Gordon
1-3 You've Changed (7:26)
Bass – George Tucker
Drums – Al Harewood
Piano – Horace Parlan
Tenor Saxophone – Dexter Gordon
Trumpet – Freddie Hubbard
Written-By – C. Carey, C. Fischer
1-4 Society Red (12:20)
Bass – George Tucker
Drums – Al Harewood
Piano – Horace Parlan
Tenor Saxophone – Dexter Gordon
Trumpet – Freddie Hubbard
Written-By – Dexter Gordon
1-5 For Regulars Only (Alt Tk) (6:21)
Bass – George Tucker
Drums – Al Harewood
Piano – Horace Parlan
Tenor Saxophone – Dexter Gordon
Trumpet – Freddie Hubbard
Written-By – Dexter Gordon
1-6 It's You Or No One (6:12)
Bass – George Tucker
Drums – Al Harewood
Piano – Horace Parlan
Tenor Saxophone – Dexter Gordon
Trumpet – Freddie Hubbard
Written-By – J. Styne-S. Cahn
1-7 For Regulars Only (5:43)
Bass – George Tucker
Drums – Al Harewood
Piano – Horace Parlan
Tenor Saxophone – Dexter Gordon
Trumpet – Freddie Hubbard
Written-By – Dexter Gordon
1-8 Landslide (5:13)
Bass – Paul Chambers
Drums – Philly Joe Jones
Piano – Kenny Drew
Tenor Saxophone – Dexter Gordon
Written-By – Dexter Gordon
1-9 Modal Mood (5:20)
Bass – Paul Chambers
Drums – Philly Joe Jones
Piano – Kenny Drew
Tenor Saxophone – Dexter Gordon
Written-By – Kenny Drew
1-10 Clear The Dex (4:50)
Bass – Paul Chambers (3)
Drums – Philly Joe Jones*
Piano – Kenny Drew
Tenor Saxophone – Dexter Gordon
Written-By – Kenny Drew
1-11 Boy Saxophonist (Monologue By Dexter Gordon) (4:40)
2-1 Soul Sister (7:42)
Bass – Paul Chambers
Drums – Philly Joe Jones
Piano – Kenny Drew
Tenor Saxophone – Dexter Gordon
Written-By – Dexter Gordon
2-2 Smile (3:19)
Bass – Paul Chambers
Drums – Philly Joe Jones
Piano – Kenny Drew
Tenor Saxophone – Dexter Gordon
Written-By – Chaplin, Parsons, Turner
2-3 Ernie's Tune (4:13)
Bass – Paul Chambers
Drums – Philly Joe Jones
Piano – Kenny Drew
Tenor Saxophone – Dexter Gordon
Written-By – Dexter Gordon
2-4 I Want More (5:16)
Bass – Paul Chambers
Drums – Philly Joe Jones
Piano – Kenny Drew
Tenor Saxophone – Dexter Gordon
Written-By – Dexter Gordon
2-5 The End Of A Love Affair (6:49)
Bass – Paul Chambers
Drums – Philly Joe Jones
Piano – Kenny Drew
Tenor Saxophone – Dexter Gordon
Written-By – E.C. Redding
2-6 Serenade In Blue (5:00)
Bass – Al Lucas
Drums – Willie Bobo
Piano – Sir Charles Thompson
Tenor Saxophone – Dexter Gordon
Trumpet – Tommy Turrentine
Written-By – H. Warren, M. Gordon
2-7 You Said It (4:28)
Bass – Al Lucas
Drums – Willie Bobo
Piano – Sir Charles Thompson
Tenor Saxophone – Dexter Gordon
Trumpet, Written-By – Tommy Turrentine
2-8 Love Locked Out (4:45)
Bass – Al Lucas
Drums – Willie Bobo
Piano – Sir Charles Thompson
Tenor Saxophone – Dexter Gordon
Trumpet – Tommy Turrentine
Written-By – M. Kester, R. Noble
2-9 Blue Gardenia (6:40)
Bass – Ron Carter
Drums – Philly Joe Jones
Piano – Sonny Clark
Tenor Saxophone – Dexter Gordon
Trumpet – Dave Burns
Written-By – B. Russell, L. Lee
2-10 Second Balcony Jump (5:58)
Bass – Ron Carter
Drums – Philly Joe Jones
Piano – Sonny Clark
Tenor Saxophone – Dexter Gordon
Trumpet – Dave Burns
Written-By – B. Eckstine, G. Valentine
2-11 Six Bits Jones (6:14)
Bass – Ron Carter
Drums – Philly Joe Jones
Piano – Sonny Clark
Tenor Saxophone – Dexter Gordon
Trumpet – Dave Burns
Written-By – Onzy Matthews
2-12 Lady Be Good (8:04)
Drums – Billy James
Guitar – Paul Weeden
Organ [Probably] – Don Patterson
Tenor Saxophone – Dexter Gordon, Sonny Stitt
Written-By – G. Gershwin-I. Gershwin
2-13 On Be Bop (Monologue By Dexter Gordon) (3:55)
3-1 Three O'Clock In The Morning (5:40)
Bass – Butch Warren
Drums – Billy Higgins
Piano – Sonny Clark
Tenor Saxophone – Dexter Gordon
Written-By – D. Terris, J. Robledo
3-2 Second Balcony Jump (7:03)
Bass – Butch Warren
Drums – Billy Higgins
Piano – Sonny Clark
Tenor Saxophone – Dexter Gordon
Written-By – B. Eckstine, G. Valentine
3-3 Where Are You? (5:18)
Bass – Butch Warren
Drums – Billy Higgins
Piano – Sonny Clark
Tenor Saxophone – Dexter Gordon
Written-By – H. Adamson, J. McHugh
3-4 Cheese Cake (6:30)
Bass – Butch Warren
Drums – Billy Higgins
Piano – Sonny Clark
Tenor Saxophone, Written-By – Dexter Gordon
3-5 I Guess I'll Hang My Tears Out To Dry (5:19)
Bass – Butch Warren
Drums – Billy Higgins
Piano – Sonny Clark
Tenor Saxophone – Dexter Gordon
Written-By – J. Styne-S. Cahn
3-6 Love For Sale (7:34)
Bass – Butch Warren
Drums – Billy Higgins
Piano – Sonny Clark
Tenor Saxophone – Dexter Gordon
Written-By – Cole Porter
3-7 McSplivens (5:41)
Bass – Butch Warren
Drums – Billy Higgins
Piano – Sonny Clark
Tenor Saxophone, Written-By – Dexter Gordon
3-8 The Backbone (6:46)
Bass, Written-By – Butch Warren
Drums – Billy Higgins
Piano – Sonny Clark
Tenor Saxophone – Dexter Gordon
3-9 Soy Califa (6:24)
Bass – Butch Warren
Drums – Billy Higgins
Piano – Sonny Clark
Tenor Saxophone, Written-By – Dexter Gordon
3-10 Until The Real Thing Comes Along (6:46)
Bass – Butch Warren
Drums – Billy Higgins
Piano – Sonny Clark
Tenor Saxophone – Dexter Gordon
Written-By – Nichols, Freeman, Holiner, Cahn, Chaplin
3-11 You Stepped Out Of A Dream (6:31)
Bass – Butch Warren
Drums – Billy Higgins
Piano – Sonny Clark
Tenor Saxophone – Dexter Gordon
Written-By – G. Kahn, N. H. Brown
3-12 Don't Explain (6:03)
Bass – Butch Warren
Drums – Billy Higgins
Piano – Sonny Clark
Tenor Saxophone – Dexter Gordon
Written-By – A. Herzog, B. Holiday
4-1 Our Love Is Here To Stay (5:37)
Bass – Pierre Michelot
Drums – Kenny Clarke
Piano – Bud Powell
Tenor Saxophone – Dexter Gordon
Written-By – G. Gershwin-I. Gershwin
4-2 Broadway (6:43)
Bass – Pierre Michelot
Drums – Kenny Clarke
Piano – Bud Powell
Tenor Saxophone – Dexter Gordon
Written-By – Woode, McRae, Bird
4-3 Stairway To The Stars (6:55)
Bass – Pierre Michelot
Drums – Kenny Clarke
Piano – Bud Powell
Tenor Saxophone – Dexter Gordon
Written-By – Signorelli, Melnick, Parish
4-4 A Night In Tunisia (8:15)
Bass – Pierre Michelot
Drums – Kenny Clarke
Piano – Bud Powell
Tenor Saxophone – Dexter Gordon
Written-By – D. Gillespie, F. Paparelli
4-5 Willow Weep For Me (8:46)
Bass – Pierre Michelot
Drums – Kenny Clarke
Piano – Bud Powell
Tenor Saxophone – Dexter Gordon
Written-By – Ann Ronnell
4-6 Scrapple From The Apple (7:19)
Bass – Pierre Michelot
Drums – Kenny Clarke
Piano – Bud Powell
Tenor Saxophone – Dexter Gordon
Written-By – Charlie Parker
4-7 Coppin' The Haven (11:16)
Bass – Niels-Henning Ørsted Pedersen
Drums – Arthur Taylor
Piano, Written-By – Kenny Drew
Tenor Saxophone – Dexter Gordon
Trumpet – Donald Byrd
4-8 Tanya (18:16)
Bass – Niels-Henning Ørsted Pedersen
Drums – Arthur Taylor
Piano – Kenny Drew
Tenor Saxophone – Dexter Gordon
Trumpet, Written-By – Donald Byrd
4-9 It All Began… (Monologue By Dexter Gordon) (4:04)
5-1 Kong Neptune (11:00)
Bass – Niels-Henning Ørsted Pedersen
Drums – Arthur Taylor
Piano – Kenny Drew
Tenor Saxophone, Written-By – Dexter Gordon
5-2 Darn That Dream (7:29)
Bass – Niels-Henning Ørsted Pedersen
Drums – Arthur Taylor
Piano – Kenny Drew
Tenor Saxophone – Dexter Gordon
Written-By – E. De Lange, J. Van Heusen
5-3 Hanky Panky (6:29)
Bass – Bob Cranshaw
Drums – Billy Higgins
Piano – Barry Harris
Tenor Saxophone, Written-By – Dexter Gordon
Trumpet – Freddie Hubbard
5-4 Devilette (7:03)
Bass, Written-By – Ben Tucker
Drums – Billy Higgins
Piano – Barry Harris
Tenor Saxophone – Dexter Gordon
Trumpet – Freddie Hubbard
5-5 Clubhouse (7:31)
Bass – Bob Cranshaw
Drums – Billy Higgins
Piano – Barry Harris
Tenor Saxophone, Written-By – Dexter Gordon
Trumpet – Freddie Hubbard
5-6 Jodi (5:38)
Bass – Bob Cranshaw
Drums – Billy Higgins
Piano – Barry Harris
Tenor Saxophone, Written-By – Dexter Gordon
5-7 I'm A Fool To Want You (6:41)
Bass – Bob Cranshaw
Drums – Billy Higgins
Piano – Barry Harris
Tenor Saxophone – Dexter Gordon
Trumpet – Freddie Hubbard
Written-By – Sinatra, Wolf, Herron
5-8 Lady Iris B (5:38)
Bass – Bob Cranshaw
Drums – Billy Higgins
Piano – Barry Harris
Tenor Saxophone – Dexter Gordon
Trumpet – Freddie Hubbard
Written-By – Rudy Stevenson
6-1 Le Coiffeur (6:57)
Bass – Bob Cranshaw
Drums – Billy Higgins
Piano – Barry Harris
Tenor Saxophone, Written-By – Dexter Gordon
Vibraphone – Bobby Hutcherson
6-2 Manha De Carnaval (8:21)
Bass – Bob Cranshaw
Drums – Billy Higgins
Piano – Barry Harris
Tenor Saxophone – Dexter Gordon
Vibraphone – Bobby Hutcherson
Written-By – A. Maria, L. Bonfa
6-3 Flick Of A Trick (10:28)
Bass – Bob Cranshaw
Drums – Billy Higgins
Piano – Barry Harris
Tenor Saxophone – Dexter Gordon
Vibraphone – Bobby Hutcherson
Written-By – Ben Tucker
6-4 Everybody's Somebody's Fool (6:43)
Bass – Bob Cranshaw
Drums – Billy Higgins
Piano – Barry Harris
Tenor Saxophone – Dexter Gordon
Vibraphone – Bobby Hutcherson
Written-By – Adams, Hampton, Adams
6-5 Very Saxily Yours (6:50)
Bass – Bob Cranshaw
Drums – Billy Higgins
Piano – Barry Harris
Tenor Saxophone – Dexter Gordon
Vibraphone – Bobby Hutcherson
Written-By – Onzy Matthews
6-6 Shiny Stockings (6:15)
Bass – Bob Cranshaw
Drums – Billy Higgins
Piano – Barry Harris
Tenor Saxophone – Dexter Gordon
Vibraphone – Bobby Hutcherson
Written-By – Frank Foster
6-7 Who Can I Turn To (5:12)
Bass – Bob Cranshaw
Drums – Billy Higgins
Piano – Barry Harris
Tenor Saxophone – Dexter Gordon
Vibraphone – Bobby Hutcherson
Written-By – A. Newley, L. Bricusse
6-8 Heartaches (7:43)
Bass – Bob Cranshaw
Drums – Billy Higgins
Piano – Barry Harris
Tenor Saxophone – Dexter Gordon
Vibraphone – Bobby Hutcherson
Written-By – A. Hoffman, J. Klenner
6-9 Dexter On Bird (Monologue By Dexter Gordon) (4:29)