Naposledy aktualizováno: 9.5.2020
Gramofonov├ę nahr├ívky a extravagantn├ş p├│diov├ę vystupov├ín├ş Little Richarda (5. 12. 1932 – 9. 5. 2020, narozen jako Richard Wayne Penniman) zosob┼łuj├ş kl├ş─Ź ke stylov├ęmu propojen├ş ─Źerno┼ísk├ęho rhythm'n'blues s ran├Żm rock'n'rollem.
Co se v┼íechno d├í stihnout za sedmn├íct m─Ťs├şc┼»
Skv─Ťl├Ż muzikant, talentovan├Ż skladatel, nespoutan├Ż klav├şrista a drav├Ż zp─Ťv├ík, kter├Ż v├Żznamn─Ť ovlivnil sou─Źasnou podobu blues, rocku a mnoha dal┼í├şch modern├şch hudebn├şch forem. Hluboce v─Ť┼Ö├şc├ş Richard p┼Öenesl n├íbo┼żensk├Ż z├ípal i do vok├íln├şho projevu, jen┼ż je siln─Ť poznamen├ín gospelem a ─Źerno┼ísk├Żmi duchovn├şmi p├şsn─Ťmi.
├Ü┼żasn├Ż kompliment mu slo┼żil jazzov├Ż kontrabasista Christian McBride: "Pokud se r├ídi bav├şte o r┼»zn├Żch rock'n'rollov├Żch inov├ítorech – a libujete si ve v┼íech t─Ťch kecech 'Jeden z …' – tak zmlkn─Ťte, pokud hodl├íte hodnotit tohoto chl├ípka. SKUTE─îN├ŁM zlep┼íovatelem byl jen on. Nikdo z t─Ťch, kte┼Ö├ş zp├şvali p┼Öed n├şm (samoz┼Öejm─Ť s v├Żjimkou kosteln├şch zp─Ťv├ík┼»), nezn─Ťli, nevypadali nebo nezaujali tak, jako on."
Richardovo vrcholn├ę obdob├ş trvalo necel├ę dva roky (1955 – 1957). B─Ťhem n─Ťj nahr├íl n─Ťkolik klasick├Żch rock'n'rollov├Żch ─Ź├şsel, pro n─Ť┼ż je typick├í dominantn├ş role klav├şru (zpo─Ź├ítku v pod├ín├ş Hueye "Piano" Smithe, teprve pozd─Ťji si Richard nat├í─Źel klav├şrn├ş party s├ím), siln├Ż d┼»raz na rytmus (jmenovit─Ť buben├şk Earl Palmer a basista Frank Fields) a divok├í s├│la, nej─Źast─Ťji v pod├ín├ş zku┼íen├Żch neworleansk├Żch studiov├Żch saxofonist┼» Alvina "Red" Tylera a Lee Allena, podpo┼Öen├í kytarov├Żmi party dal┼í├şho ost┼Ö├şlen├ęho prof├şka Justina Adamse.
Mezi Richardovy velk├ę vzory pat┼Öili rhythm'n'bluesov├ş zp─Ťv├íci Roy Brown a Billy Wright. Zvl├í┼ít─Ť charismatick├Ż a extravagantn├ş Wright, p┼Öezd├şvan├Ż Bluesov├Ż princ, jej v├Żznamn─Ť ovlivnil nejenom vysoko vy─Źesan├Żmi vlasy z ─Źela a mohutn├Żmi kotletami okolo u┼í├ş, ale tak├ę stylem obl├ęk├ín├ş a p┼Öedev┼í├şm v├Żrazn├Żm p├│diov├Żm l├ş─Źen├şm.
Samotn├Ż Little Richard sv├Żm androgynn├şm zjevem byl p┼Öedobrazem pro Micka Jaggera, Davida Bowieho, Michaela Jacksona a Prince. Jeho z├íliba v no┼íen├ş p├│diov├Żch kost├Żm┼» os├ízen├Żch drobn├Żmi brilianty naopak zaujala Eltona Johna.
Za─Ź├ítky mal├ęho Riche na segregovan├ęm jihu
Richard┬ámusel od mali─Źka p┼Öisp├şvat do rodinn├ęho rozpo─Źtu. Byl nejmlad┼í├ş ze ─Źtrn├ícti sourozenc┼» a v rodin─Ť na n─Ťj volali Lit' Rich. Zkusil zp├şvat za hrst drobn├Żch na pouli─Źn├şch n├íro┼ż├şch. N─Ťco m├ílo z toho, co vyd─Ťlal, si mohl ponechat pro vlastn├ş pot┼Öebu. Z kapesn├ęho si pak platil lekce hry na klav├şr u jednoho farn├şka. Pr├ív─Ť tehdy za─Źal vznikat jeho jedine─Źn├Ż rockin'boogie styl.
Na st┼Öedn├ş ┼íkole hr├íl na varhany a brzy si p┼Öibral altsaxofon, na kter├Ż hr├íl v tamn├şm pochodov├ęm orchestru. Tak├ę prod├íval n├ípoje p┼Öi p┼Öedstaven├şch v m─Ťstsk├ęm koncertn├şm s├íle. Pr├ív─Ť zde ho v ┼Ö├şjnu 1947 usly┼í├ş zp├şvat slavn├í Sister Rosetta Tharpe. Nab├şdne mu, aby vystoupil na ├║vod jej├şho koncertu. Obecenstvo ho odm─Ťn├ş bou┼Öliv├Żm potleskem a Tharpe mu dokonce vyplat├ş honor├í┼Ö.
Prvn├ş profesion├íln├ş anga┼żm├í za "dv─Ť babky za ve─Źer" dostane v tzv. medicine show Dr. Hudsona. V prvn├ş polovin─Ť dvac├ít├ęho stolet├ş se jednalo o obl├şben├Ż typ venkovsk├ęho z├íjezdov├ęho programu, v jeho┼ż r├ímci vystupovali r┼»zn├ş um─Ťlci. Hlavn├şm c├şlem p┼Öedstaven├ş ale bylo prodat d┼»v─Ť┼Öiv├Żm lidem n─Ťjakou l├ę─Źivou tinkturu, mast nebo sirup.
Prvn├ş nahr├ívac├ş smlouva a spolupr├íce s johnnym otisem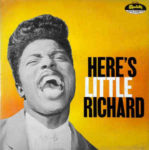 V roce 1951 v├şt─Ťz├ş v p─Ťveck├ę sout─Ť┼żi organizovan├ę hudebn├şm labelem RCA Victor Records. Tehdy zp├şval a hr├íl na piano v bluesov├ę kapele Bustera Browna.
Ro─Źn├ş nahr├ívac├ş kontrakt mu zajistil vyd├ín├ş celkem ─Źty┼Ö singl┼» s dobov├Żm m─Ťstsk├Żm blues, mezi nimi┼ż je mj. debutov├í deska Taxi Blues / Every Hour nebo Get Rich Quick / Thinkin' 'Bout My Mother.
Na konci roku 1952 se vrac├ş do rodn├ęho Maconu v Georgii. P┼Öipoj├ş se k m├şstn├ş kapele Duces Of Rhythm & Tempo Toppers, se kter├Żmi ji┼ż v dubnu 1953 nazp├şv├í singl Aint That Good News / Fool At The Wheel pro houstonsk├Ż label Peacock Records.
O p├ír t├Żdn┼» pozd─Ťji pracuje ve studiu s Johnnym Otisem a jeho orchestrem. Vznikaj├ş celkem ─Źty┼Öi sn├şmky (Little Richard's Boogie, Directly From My Heart To You, I Love My Baby a Maybe I'm Right). Ty se ale do─Źkaj├ş vyd├ín├ş a┼ż o t┼Öi roky pozd─Ťji. V┼íechny nahr├ívky z t├ęto Richardovy um─Ťleck├ę etapy, kter├ę se objevily na singlech, zcela propadly.
magnetofonov├Ż p├ísek s demosn├şmky zabalen├Ż do uma┼ít─Ťn├ęho pap├şru
Cel├Ż n├ísleduj├şc├ş rok Little Richard koncertuje se sv├Żm nov├Żm doprovodn├Żm bandem Upsetters (saxofonista Wilbert "Lee Diamond" Smith, buben├şk Charles Connor a kytarista Thomas Harwell). P┼Öiv├Żd─Ťlek mu zaji┼í┼ąuje myt├ş n├ídob├ş v bufetu na autubusov├ę zast├ívce spole─Źnosti Greyhound. V ├║noru 1955 nato─Ź├ş n─Ťkolik demo sn├şmk┼» a na radu zku┼íen─Ťj┼í├şho zp─Ťv├íka Lloyda Price pos├şl├í magnetofonov├Ż p├ísek s nahr├ívkami na adresu vydavatelstv├ş Specialty Records.
Tamn├ş producent Bumps Blackwell pozd─Ťji d├íval k dobru historku o tom, "jak byl p├ísek zabalen├Ż do zma─Źkan├ęho, uma┼ít─Ťn├ęho pap├şru, na kter├ęm z┼Öejm─Ť p┼Öedt├şm n─Ťkdo posn├şdal." Nicm├ęn─Ť, Bumps se domluvil s majitelem labelu Artem Rupem a pro Little Richarda vyblokovali dv─Ť celodenn├ş frekvence ve studiu slavn├ęho neworleansk├ęho zvukov├ęho m├íga Cosima Matassy. Jako doprovodnou skupinu najmuli prvot┼Ö├şdn├ş muzikanty z kapely aran┼ż├ęra a producenta Davea Bartholomewa, kte┼Ö├ş mj. nat├í─Źeli prvn├ş desky Fatse Domina.
Prvn├ş den se Little Richard ve studiu tr├ípil s reperto├írem, p┼»vodn─Ť nab├şdnut├Żm ve form─Ť demo sn├şmk┼». Jeho ├║p─Ťnliv├í snaha p─Ťvecky napodobit Raye Charlese byla cestou odsouzenou k ne├║sp─Ťchu.
Postupn─Ť alespo┼ł nazp├şval p├şsn─Ť I'm Just a Lonely Guy, The Most I Can Offer a Wonderin'. Nad osudem nad─Ťjn├ęho zp─Ťv├íka se vzn├í┼íela mra─Źna pochyb a rozpak┼». Atmosf├ęru pozd─Ťji popsal Blackwell: "Nikam jsme nepostoupili. Little Richard sice vypadal jako Tarzan, ale p┼Öitom zp├şval jako Mickey Mouse."
zrod legendy
Rock'n'rollov├í historie se za─Źala ps├ít a┼ż n├ísleduj├şc├ş den. B─Ťhem pauzy na k├ívu a cigaretu se frustrovan├ş muzikanti a studiov├ş technici se┼íli v caf├ę baru nedaleko od studia. Richard tam za─Źal hr├ít na piano a zp├şvat k tomu improvizovan├Ż text Tutti Frutti o jednom homosexu├ílovi. P├şse┼ł m─Ťl na reperto├íru je┼ít─Ť v dob├ích, kdy opustil Hudsonovu medicine show.
Bumps byl t├şm, co sly┼íel, naprosto nad┼íen├Ż. Najal texta┼Öku Dorothy LaBostrie, aby spole─Źn─Ť s Richardem p├şsni─Źku p┼Öepsali a odstranili z n├ş nejk┼Öiklav─Ťj┼í├ş sexu├íln├ş nar├í┼żky. Pot├ę ji nechal rychle nahr├ít.
S vylisov├ín├şm a vyd├ín├şm singlu Tutti Frutti / I'm Just A Lonely Guy museli Specialty Records po─Źkat a┼ż do z├í┼Ö├ş 1955, kdy vyp┼íela Little Richardova smlouva u Peacock Records. Trp─Ťlivost se vyplatila. Deska se velice rychle prod├ívala. B─Ťhem prvn├şho t├Żdne zmizelo z obchod┼» dv─Ť st─Ť tis├şc v├Żlisk┼». Usp─Ťla jak na rhythm'n'bluesov├ę (2. m├şsto), tak i na celon├írodn├ş pop hitpar├íd─Ť (17. m├şsto). Mezi nejprod├ívan─Ťj┼í├şmi nahr├ívkami se udr┼żela dvacet dva t├Żdn┼». Celkov─Ť dos├íhla hranice t┼Ö├ş milion┼» prodan├Żch kus┼».
N─Ťkolik t├Żdn┼» pot├ę vych├íz├ş cover Tutti Frutti od "b─Ťlou┼íe" Pata Boonea. Jeho verze se um├şstila na popov├ęm ┼żeb┼Ö├ş─Źku l├ępe ne┼ż origin├íl; dobyla 12. m├şsto. Pades├ít├í l├ęta byla dobou, kdy se podobn├ę v─Ťci d─Ťly zcela b─Ť┼żn─Ť.
sedmn├íctim─Ťs├ş─Źn├ş hitov├í smr┼í┼ą
B─Ťhem n├ísleduj├şc├şch sedmn├ícti m─Ťs├şc┼» vych├íz├ş jeden hit za druh├Żm; Long Tall Sally (jedni─Źka na ┼ż├ínrov├ęm a ┼íestka na popov├ęm ┼żeb┼Ö├ş─Źku), Rip It Up (dal┼í├ş prvn├ş m├şsto mezi R&B nahr├ívkami), Ready Teddy, The Girl CanÔÇÖt Help It, SheÔÇÖs Got It, Jenny Jenny nebo Keep-A Knockin – v┼íechny s um├şst─Ťn├şm v rhythm'n'bluesov├ę TOP 10.
V roce 1956 se Little Richard poprv├ę objev├ş na filmov├ęm pl├ítn─Ť. Debutuje rol├ş v DonÔÇÖt Knock The Rock, pot├ę nazp├şv├í hitovou skladbu Lucille pou┼żitou v Mr. Rock And Roll a p┼Öisp─Ťje ├║sp─Ť┼ínou tituln├ş p├şsn├ş do Girl CanÔÇÖt Help It. Tak├ę roz┼í├ş┼Ö├ş koncertn├ş kapelu o basistu Olsieho Robinsona a saxofonisty Gradyho Gainese a Clifforda Burkse.
V b┼Öeznu 1957 vych├íz├ş debutov├í dlouhohraj├şc├ş deska HereÔÇÖs Little Richard (1957, Specialty Records). Kompilace dosud vydan├Żch singl┼» dokr├í─Ź├ş na solidn├ş t┼Öin├íctou p┼Ö├ş─Źku hitpar├ídy.
Bylo to jeho jedin├ę album, kter├ę se um├şstilo v ┼żeb┼Ö├ş─Źku dvaceti nejprod├ívan─Ťj┼í├şch popov├Żch alb podle magaz├şnu Billboard. Velkou z├ísluhu na fenomen├íln├şm ├║sp─Ťchu nahr├ívek, kter├ę se na ┼żeb┼Ö├ş─Źku udr┼żely cel├Żch p─Ťt t├Żdn┼», m├í samoz┼Öejm─Ť producent ÔÇťBumpsÔÇŁ Blackwell.
Jedn├şm z mnoha rockov├Żch muzikant┼», kter├ę Richardova debutov├í LP deska zcela pohltila, byl i Robbie Robertson, pozd─Ťj┼í├ş ─Źlen slavn├Żch kanadsk├Żch The Band. "Byla to moje prvn├ş deska, kterou jsem si koupil za svoje vlastn├ş pen├şze," sv─Ť┼Öil se. "Doslova do zblbnut├ş jsem si pou┼ít─Ťl p┼Öedev┼í├şm jeho p├şse┼ł Rip It Up. Dodnes m├í pro m─Ť zvl├í┼ítn├ş kouzlo."
odchod na bohosloveckou fakultu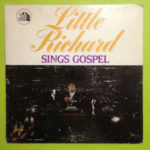 Na sklonku ├║sp─Ť┼ín├ęho roku Richard ozn├ím├ş konec hudebn├ş kari├ęry. D├ív├í p┼Öednost studiu bohoslovectv├ş a psychologie na alabamsk├ę Oakwood Adventist College, pat┼Ö├şc├ş baptistick├ę C├şrkvi adventist┼» sedm├ęho dne. Na dva roky zmiz├ş z ve┼Öejn├ęho ┼żivota.
Veden├ş Specialty Records vyu┼żije pauzu a vyd├í v┼íe, co z┼»stalo doposud ukryt├ę v arch├şvech, na s├ęrii singl┼» a EP desek (nap┼Ö├şklad v├Żte─Źnou Good Golly Miss Molly).
obdob├ş evangelia a duchovn├ş hudby
Po dvou letech dobrovoln├ę muzikantsk├ę klauzury se Richard n─Ťkolikr├ít vrac├ş do nahr├ívac├şch studi├ş. V obdob├ş 1959 – 1963 nazp├şval v├Żhradn─Ť gospelov├ę p├şsn─Ť pro label End Records (mj. Troubles Of The World, Milky White Way). V─Ťt┼íina se pozd─Ťji objevila na dvou albech Pray Along With Little Richard Vol. 1 a Vol. 2 (1960, End Records) a popravd─Ť, nestoj├ş za sezn├ímen├ş.
S n├íbo┼żensk├Żm poselstv├şm pokra─Źuje u Mercury Records na dlouhohraj├şc├ş desce The King Of The Gospel Singers: Little Richard (1961, Mercury Records). Vznikla za podpory orchestru pod veden├şm Quincyho Jonese a p─Ťveck├ęho sboru Howard Roberts Chorale (nam├ítkou zmi┼łme p├şsn─Ť He's Not Just A Soldier, Ride On, King Jesus, He Got What He Wanted (But He Lost What He Had)). Pozd─Ťji p┼Öech├íz├ş k Atlantic Records (Hole In The Wall, Travelin' Shoes). U 20th Century Fox Records vych├íz├ş v roce 1963 LP deska Little Richard Sings Gospel.
Prav├Żm d┼»vodem pro n├ívrat byl ├║sp─Ťch anglick├Żch The Beatles
K "bezbo┼żn├ęmu, ─Ć├íbelsk├ęmu a sv─Ťtsk├ęmu rhythm'n'blues" se vrac├ş teprve v roce 1964. Neofici├íln─Ť sice tak u─Źinil ji┼ż o dva roky d┼Ö├şve, kdy┼ż se nechal b─Ťhem britsk├ęho turn├ę p┼Öesv─Ťd─Źit promot├ęrem Donem Ardenem, aby zazp├şval n─Ťkolik sv├Żch klasick├Żch rock'n'rollov├Żch hit┼». Prav├Żm d┼»vodem pro n├ívrat byl ├║sp─Ťch anglick├Żch The Beatles. Samotn├ş liverpool┼ít├ş Brouci ho ─Źasto zmi┼łovali jako jednoho z jejich nejv├Żznamn─Ťj┼í├şch u─Źitel┼».
A─Źkoliv a┼ż do konce ┼íedes├ít├Żch let Little Richard nevydal ┼ż├ídn├Ż v├Żrazn─Ť ├║sp─Ť┼ín├Ż hit, obvykle bez probl├ęm┼» vyprodal v┼íechna koncertn├ş vystoupen├ş v r├ímci sv├Żch turn├ę po USA.
Zbrusunov├ę R&B nahr├ívky vych├íz├ş nejd┼Ö├şve na dvou singlech u dnes zcela zapomenut├ęho labelu Little Star Records. Jsou podepsan├ę pouze jm├ęnem kapely The World Famous Upsetters. Skute─Źn├Ż Richard┼»v s├│lov├Ż comebackov├Ż singl Bama Lama Bama Loo vych├íz├ş u Specialty a┼ż v ─Źervnu 1964.
podivn├ę n├ívraty ke sv─Ťtsk├ęmu rhythm'n'blues
Teprve pot├ę Little Richard p┼Öiprav├ş hudebn├ş materi├íl pro Vee Jay Records. Nahr├ívky p┼Öinesly p┼Öedev┼í├şm zklam├ín├ş. Obecn─Ť se jednalo o velice slab├ę kopie p├şsn├ş ze zlat├ęho obdob├ş u Specialty. Pro v─Ťrn├ę p┼Ö├şznivce Jimiho Hendrixe mohou b├Żt jist├Żm l├íkadlem dv─Ť Richardovy LP desky z tohoto obdob├ş.
"Hendrixovsk├Ż" materi├íl je dostupn├Ż na albu Little Richard Is Back (1965, Vee Jay Records). Zbytek tvo┼Ö├ş nov─Ť nato─Źen├ę verze klasick├Żch hit┼» vydan├ę na albu s p┼Öedlouh├Żm n├ízvem The Most Dynamic Entertainer Of The Generation : His Greatest Hits (1965, Vee Jay Records).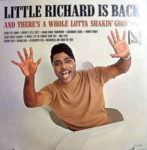 Hraje na nich nejenom Jimi, ale i pozd─Ťj┼í├ş Zapp┼»v houslista Don "Sugarcane" Harris a jeho kolega z dua Don & Dewey, multiinstrumentalista Dewey Terry. Z tohoto obdob├ş lze dohledat Hendrixova slova uzn├ín├ş: "Cht─Ťl bych um─Ťt hr├ít na kytaru tak, jak se sv├Żm hlasem dok├í┼że nakl├ídat Little Richard."
Kdy┼ż Modern Records ozn├ímili nat─Ť┼íen├Żm Richardov├Żm fanou┼ík┼»m dal┼í├ş n├ívrat Kr├íle rock'n'rollu na tr┼»n – nic z toho se za l├ęta 1965/1966 nevyplnilo. Slabou n├íplast├ş byly mj. p├şsn─Ť Holy Mackeral, Do You Feel It, Bring It Back Home To Me.
Pokus prezentovat Little Richarda coby velkou soulovou hv─Ťzdu
To OKeh Records zkusili n─Ťco jin├ęho. V obdob├ş n├ístupu psychedelie a acidrocku mezi lety 1966 – 1967 prezentovali Little Richarda jako velkou soulovou hv─Ťzdu (nap┼Ö. na sn├şmc├şch Poor Dog (Who Can't Wag His Own Tail) nebo I Need Love).
O n─Ťco podobn├ęho se pokusili i Brunswick Records (She's Together, Stingy Jenny (Got What It Takes But It Breaks My Heart To Give It Away), Soul Train). V r├ímci tehdej┼í├ş reklamn├ş kampan─Ť zazn─Ťl i pat┼Öi─Źn─Ť chv├ístav├Ż slogan: "Cassius Clay je Little Richard boxu, j├í jsem Cassius Clay popul├írn├ş hudby!"
Na za─Ź├ítku sedm├ę dek├ídy Richard podepisuje kontrakt se sinatrovsk├Żmi Reprise Records. U firmy debutuje solidn├şm singlem Freedom Blues za┼Öazen├Żm na LP desku The Rill Thing (1970, Reprise Records). Hudebn├ş z├íklady vznikly v alabamsk├Żch Muscle Shoals Studios pod Richardovou produkc├ş. Z mno┼żstv├ş sn├şmk┼» nato─Źen├Żch s pomoc├ş n─Ťkolika b├Żval├Żch studiov├Żch muzikant┼» z ├ęry Specialty sestavil Bumps Blackwell album The Second Coming (1972, Reprise Records).
z├íchrann├ę lano od rock'n'rollov├ęho revivalu sedmdes├ít├Żch let
V t├ę dob─Ť se ji┼ż po cel├ęm sv─Ťt─Ť vzedmula revivalov├í rock'n'rollov├í vlna, kter├í na chv├şli vr├ít├ş do koncertn├şch s├íl┼» a do hudebn├şch studi├ş n─Ťkdej┼í├ş hv─Ťzdn├ę pion├Żry. Little Richard samoz┼Öejm─Ť nemohl chyb─Ťt.
Nebyl by to ale on, aby se na p┼Öelomu sedm├ę a osm├ę dek├ídy op─Ťt neztratil ve┼Öejnosti z dohledu. Tentokr├ít si museli fanou┼íci po─Źkat na jeho n├ívrat od modliteb a z c├şrkevn├şho l┼»na a┼ż do poloviny osmdes├ít├Żch let minul├ęho stolet├ş.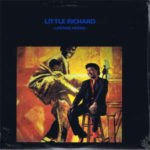 A kone─Źn─Ť to byl n├ívrat ve velk├ęm stylu. Pod├şlel se na soundtracku k filmu Down And Out In Beverly Hills (1986), na kter├Ż p┼Öisp─Ťl p├şsn├ş Great Gosh A'Mighty! (It's A Matter Of Time), ta vy┼íla i na jeho comebackov├ęm albu Lifetime Friend (1986. Warner Bros Records). Z├írove┼ł byl jedn├şm ze ┼íestn├ícti um─Ťlc┼», kte┼Ö├ş byli v roce 1986 premi├ęrov─Ť uvedeni do nov─Ť zalo┼żen├ę Rock'n'rollov├ę s├şn─Ť sl├ívy.
Little Richard nen├ş v hudebn├ş bran┼żi prvn├şm, ani posledn├şm, kdo opakovan─Ť oznamoval do m├ędi├ş konec kari├ęry. Na p├│dia se vr├ítil je┼ít─Ť n─Ťkolikr├ít a v┼żdy se mu od v─Ťrn├Żch fanou┼ík┼» dostalo vl├şdn├ęho p┼Öijet├ş.
Tak na shledanou, malej R├ş┼ío!
Ukázky:
Taxi Blues
– https://youtu.be/Y9bPqh5P6QM
Ain't That Good News
– https://youtu.be/BPrlpzVpXfM
Directly From My Heart To You
– https://youtu.be/oE3bYRLjVRo
Tutti Frutti
– https://youtu.be/F13JNjpNW6c
Long Tall Sally
– https://youtu.be/eFFgbc5Vcbw
Rip It Up
– https://youtu.be/pc_F3PaYgl0
Good Golly, Miss Molly
– https://youtu.be/lQ6akiGRcL8
HeÔÇÖs Not Just A Soldier
– https://youtu.be/k5zYUMy20PM
Groovy Little Suzy
– https://youtu.be/rOZL0dpjJqM
Poor Dog (Who CanÔÇÖt Wag His Own Tail)
– https://youtu.be/4LjKZn7VDAE
Freedom Blues
– https://youtu.be/zRNLyACJcSk
Great Gosh AÔÇÖMighty (Live)
– https://youtu.be/ZdM4gSzb_ug