Naposledy aktualizováno: 9.3.2019
Vynikaj├şc├ş kytarista Charles "Skip" Pitts (7. 4. 1947 – 1. 5. 2012) pat┼Öil ve zlat├ę ├ę┼Öe memphisk├ęho soulu mezi vyhled├ívan├ę koncertn├ş a studiov├ę hudebn├şky. V ┼íedes├ít├Żch a sedmdes├ít├Żch letech se d├şky sv├ę virtuozn├ş h┼Öe pod├şlel na stovk├ích legend├írn├şch funkov├Żch a soulov├Żch nahr├ívek.
D┼»le┼żit├Ż spoluhr├í─Ź ─îern├ęho Moj┼ż├ş┼íe
Od roku 1970 st├íl v├şce jak t┼Öicet sedm let v─Ťrn─Ť po boku Isaaca Hayese, funkov├ęho a soulov├ęho ─îern├ęho Moj┼ż├ş┼íe. Doprov├ízel ho coby ─Źlen Isaacovy koncertn├ş i studiov├ę skupiny. V├Żrazn─Ť mu dopomohl k zisku t┼Ö├ş filmov├Żch ocen─Ťn├ş Oscar, Zlat├Ż Globe a BAFTA za hudbu a p├şse┼ł k detektivn├şmu filmu Shaft (1971). Tituln├ş skladba Theme From Shaft je vystav─Ťn├í okolo Skipova nezapomenuteln├ęho kytarov├ęho riffu, zvukov─Ť vy┼íperkovan├ęho wah-wah efektem.
Pozd─Ťji se pod├şlel na ┼Öad─Ť hojn─Ť samplovan├Żch nahr├ívek, p┼»vodn─Ť vydan├Żch nejenom na v├Żborn├Żch Hayesov├Żch albech Black Moses (1972, Enterprise), Joy (1973, Enterprise) nebo hitpar├ídov─Ť ├║sp─Ť┼ín├Żch p├şsn├şch, jako byly v roce 1976 Disco Connection a o dvaadvacet pozd─Ťji Chocolate Salty Balls z televizn├şho seri├ílu South Park.
S Isaacem nahr├íl dv─Ť des├ştky gramofonov├Żch alb. Vystoupili mimo jin├ę v roce 1972 na jedn├ę z nejv─Ťt┼í├şch┬á koncertn├şch funkov├Żch show WattStax v Los Angeles a v roce 2002 na festivalu v britsk├ęm Glastonbury.
Nahr├íval i s dal┼í├şmi akvizicemi memphisk├Żch hudebn├şch firem Stax Records a Hi Records –┬á The Coasters, Isley Brothers, Wilson Pickett, Sam & Dave, The Temprees, Soul Children, Albert King, Al Green nebo Cyndi Lauper.
V roce 2008 se objevil jako ─Źlen kapely Bo-Keys ve filmu Soul Men (─Źesky V rytmu soulu – ─îSFD), posledn├şm, v n─Ťm┼ż si po boku Samuela L. Jacksona a Sharon Leal, zahr├íl americk├Ż herec a zp─Ťv├ík Bernie Mack.
N├íd─Ťjn├Ż mlad├ş─Źek m─Ťl Za souseda Bo Diddleyho
Narodil se ve Washingtonu, hlavn├şm m─Ťst─Ť Spojen├Żch st├ít┼» americk├Żch. Na kytaru se nau─Źil hr├ít s├ím okolo jeden├ícti rok┼». V hran├ş se rychle zlep┼íoval i d├şky n─Ťkolika dobr├Żm rad├ím rock'n'rollov├ęho pion├Żra Bo Diddleyho, kter├Ż n─Ťjakou dobu bydlel v sousedstv├ş. Skip se v jednom rozhovoru vyznal: "Bo byl pro m─Ť hrdina. Jeho rytmick├í hra m─Ť v├Żrazn─Ť ovlivnila. ┼śadu jeho fint a n├ípad┼» jsem vyu┼żil, kdy┼ż jsem za─Źal hr├ít funk."
S ┼Öadou bluesov├Żch, soulov├Żch a budouc├şch funkov├Żch hv─Ťzd se sezn├ímil po jejich vystoupen├ş ve washingtonsk├ęm s├íle Howard Theatre. Byli mezi nimi nap┼Ö├şklad James Brown nebo Marvin Gaye. Obvykle se ubytovali v bl├şzk├ęm hotelu, kter├Ż vlastnil Pitts┼»v str├Żc.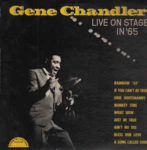 Jako osmn├íctilet├Ż vyr├í┼ż├ş na turn├ę s rhythm'n'bluesov├Żm zp─Ťv├íkem Gene Chandlerem. V├Żsledkem je mj. prvn├ş gramofonov├í dlouhohraj├şc├ş deska, na n├ş┼ż se pod├şl├ş.
┼Żiv├Ż z├íznam z vystoupen├ş v chicagsk├ęm klubu Regal vych├íz├ş pod n├ízvem Gene Chandler: Live On Stage In '65 (1965, Constellation Records). Z alba je pro vyd├ín├ş na singlu vybr├ín koncertn├ş tah├ík Rainbow '65.
Funkov├Ż riffov├Ż v┼íeum─Ťl
O n├íd─Ťjnou kytarovou hv─Ťzdu je z├íjem. Nejd┼Ö├şve zakotv├ş u Wilsona Picketta. Kapelni─Ź├ş v jeho koncertn├ş sestav─Ť Midnight Movers.
Na za─Ź├ítku ledna 1969 pom┼»┼że reinkarnovat uvadaj├şc├ş hudebn├ş kari├ęru kapely Isley Brothers. V newyorsk├ęm studiu nato─Ź├ş skv─Ťl├Ż kytarov├Ż riff ve funkov├ę hymn─Ť It's Your Thing. Singl se do─Źk├í ocen─Ťn├ş Grammy a Isleies za┼ż├şvaj├ş pocit zadostiu─Źin─Ťn├ş po odchodu od Motown Records.
V t├ę dob─Ť upout├í z├íjem Isaaca Hayese, kter├Ż ho v roce 1970 pozve do Memphisu. Pot┼Öebuje, aby Skip┬ánahradil v jeho koncertn├ş sestav─Ť mladistv├ęho kytaristu Michaela Tolese, kter├Ż nato─Źil kytarov├Ż part s wah-wah efektem na nahr├ívce Walk On By, je┼ż se v roce 1969 objevila na excelentn├şm Hayesov─Ť albu Hot Buttered Soul.
V pr┼»b─Ťhu┬á zkou┼íek na navazuj├şc├ş turn├ę testuje n─Ťkolik kytarov├Żch efekt┼». P┼Öi hran├ş s wah-wah ped├ílem zahraje riff, kter├Ż okam┼żit─Ť zaujme zku┼íen├ęho skladatelsk├ęho┬á prof├şka Hayese. Spole─Źn─Ť s buben├şkem Willie Hallem vymysl├ş ├║vod pro skladbu, kter├í oba pozd─Ťji proslav├ş – Theme From Shaft.
P┼Öibli┼żn─Ť ve stejn├ę dob─Ť pou┼żije dal┼í├ş zaj├şmav├Ż kytarov├Ż f├şgl, spo─Ź├şvaj├şc├ş v rychl├ęm p┼Öeji┼żd─Ťn├ş strun levou rukou sem a tam po hmatn├şku, na funkov├ęm singlu The Breakdown z d├şlny Rufuse Thomase. Pozd─Ťji v┼íe vysv─Ťtlil slovy: "Byl to m┼»j vlastn├ş vyn├ílez," a doplnil "poprv├ę jsem ho pou┼żil ji┼ż ve dvan├ícti letech. Pozd─Ťji jsem ho b─Ť┼żn─Ť pou┼ż├şval jako dopln─Ťk souhry s buben├şkem."
Soulová radost v dresu The Bo-Keys
Na konci 20. stolet├ş spolupracuje na hudb─Ť k filmu Black Snake Moan, nahr├ív├í se Cindy Lauper a Alem Greenem. Pod├şl├ş se i na v├Żchov─Ť nov├ę muzikantsk├ę generace. Vyu─Źuje hru na kytaru v r├ímci hudebn├ş akademie Stax Music Academy.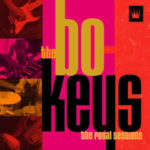 Z├írove┼ł se st├ív├í zakl├ídaj├şc├şm ─Źlenem The Bo-Keys –┬á soulov├ę kapely, v n├ş┼ż se se┼íla v─Ťkov─Ť rozmanit├í muzikantsk├í parta.
Spole─Źn─Ť nahr├íli materi├íl pro dv─Ť solidn├ş alba The Royal Sessions (2004, Yellow Dog Records) a Got To Get Back (2011, Electraphonic Recording). Spojen├ş mlad├Żch nad─Ťj├ş, se zku┼íen├Żmi studiov├Żmi prof├şky, zn├ş skv─Ťle.
Charles "Skip" Pitts um├şr├í v roce 2012 po state─Źn├ęm, ale marn├ęm n─Ťkolikalet├ęm boji s rakovinou. Hudebn├ş sv─Ťt opustil talentovan├Ż muzikant a v─Ť─Źn─Ť dob┼Öe nalo┼żen├Ż side-man.
Ukázky:
Gene Chandler: Rainbow '65 – https://youtu.be/wKIWAYRu_nE
Isaac Hayes: Theme From Shaft – https://youtu.be/Q429AOpL_ds
Isley Brothers: It's Your Thing – https://youtu.be/Tqc_EhmL8-E
Rufus Thomas: The Breakdown – https://youtu.be/EzrEGWlCRio
The Bo-Keys: Coming Home Baby – https://youtu.be/9Zp-gqy8mKU
Samuel L Jackson, Bernie Mac & Sharon Leal
– Do Your Thing – https://youtu.be/05TCw0tCssM
South Park: Chocolate Salty Balls (Live Glastonbury 2002)
– https://youtu.be/tM9rnqdAx00