Naposledy aktualizováno: 5.2.2019
Jihoafrick├Ż hr├í─Ź na k┼Ö├şdlovku, kornet, trumpetista, skladatel a p┼Ö├şle┼żitostn├Ż zp─Ťv├ík Hugh Masekela (4. 4. 1939 – 23. 1. 2018, narozen jako Hugh Ramapolo Masekela, zn├ím├Ż pod p┼Öezd├şvkou Bra Hugh) pat┼Ö├ş mezi v├Żrazn├ę sv─Ťtov├ę kulturn├ş osobnosti.
┼Żivotn├ş boj Bra Hugha proti apartheidu
Masekelova ┼żivotn├ş pou┼ą je ├║zce prov├íz├ína s historick├Żm bojem ─Źerno┼ísk├Żch obyvatel ji┼żn├ş ─Ź├ísti africk├ęho kontinentu za zru┼íen├ş rasov├Żch z├íkon┼» v jejich domovin─Ť.
Hughova popularita a celosv─Ťtov├Ż v─Ťhlas v├Żznamn─Ť ovlivnily mezin├írodn├ş spole─Źenstv├ş v politick├ęm vn├şm├ín├ş jihoafrick├ęho rasov├ęho syst├ęmu tzv. Apartheidu. V kone─Źn├ęm d┼»sledku Bra Hugh napomohl k jeho mor├íln├şmu odsouzen├ş, p├ídu a nen├ísiln├ęmu p┼Öechodu sv├ę rodn├ę zem─Ť k demokracii.
z┼Öeteln├ę vlivy tradi─Źn├şch jihoafrick├Żch m─Ťstsk├Żch hudebn├şch styl┼»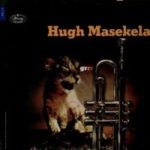 A─Źkoli jej v─Ťt┼íina hudebn├şch fanou┼ík┼» a kritik┼» v┼żdy p┼Öij├şmala coby jazzmana, Masekelova hudba je ale mnohem pest┼Öej┼í├ş.
Odr├í┼ż├ş se v n├ş ┼íirok├í ┼ík├íla jeho zku┼íenost├ş, v─Źetn─Ť t┼Öiceti let v exilu, b─Ťhem nich┼ż si osvojil nejenom soul jazzov├ę, funkov├ę, ale i popov├ę nebo rhythm'n'bluesov├ę postupy.
Existuj├ş v n├ş z┼Öeteln├ę vlivy tradi─Źn├şch jihoafrick├Żch m─Ťstsk├Żch hudebn├şch styl┼» kwela a mbaqanga, z├ípadoafrick├ęho Afrobeatu a dokonce i stopy kon┼żsk├ę rumby.
Na sobotn├şch tane─Źn├şch z├íbav├ích konan├Żch v ─Źerno┼ísk├Żch p┼Öedm─Ťst├şch Johannesburgu, kter├ę se ─Źasto prot├íhly a┼ż do ned─Ťln├şho sv├şt├ín├ş, zn─Ťly p├şsn─Ť na zp┼»sob kwela a manqanga v pod├ín├ş parti─Źek nezam─Ťstnan├Żch p┼Ö├şslu┼ín├şk┼» p┼Öev├í┼żn─Ť zem─Ťd─Ťlsky zam─Ť┼Öen├ę etnick├ę skupiny Zulu.
P┼Öes t├Żden dosp─Ťl├ş chlapi post├ívali p┼Öed tzv. shebeens, pouli─Źn├şmi obchody se sm├ş┼íen├Żm zbo┼ż├şm a p┼Öedev┼í├şm s neleg├íln─Ť p├ílenou ko┼Öalkou. Jeden z takov├Żch kr├ímk┼» vlastnila i Masekelova babi─Źka.
Na svou k┼Ö├şdlovku hraje se z├í┼Ö├şc├ş ─Źistotou
Za v├şce jak ┼íest desetilet├ş trvaj├şc├ş kari├ęru Hugh z├şskal uzn├ín├ş nejenom za ─Źinnost v hudebn├ş bran┼żi, ale tak├ę za podporu divadeln├şch a dal┼í├şch kulturn├şch akc├ş spojen├Żch s politick├Żm a soci├íln├şm aktivismem ve prosp─Ťch Ji┼żn├ş Afriky.
O mnoho let pozd─Ťji o jeho vlivu mj. napsali v den├şku v New York Times: "Evidentn├ş radost, tak lze charakterizovat Masekelovy koncerty. Na svou k┼Ö├şdlovku hraje se z├í┼Ö├şc├ş ─Źistotou a charakteristick├Żmi, jemn─Ť bodav├Żmi fr├ízemi… Jeho srde─Źn├Ż hlas, kter├Ż v─Ťkem nezesl├íbl ani o p├ş─Ć, dok├í┼że vyluzovat chrapot, vr─Źen├ş i pok┼Öiky pln├ę v┼Öelosti a humoru. Virtu├│zn├ş, sofistikovan├Ż a p┼Ö├şstupn├Ż – takov├Ż je jihoafrick├Ż jazz, jej┼ż Masekele sv├Żm hran├şm znovu a znovu obhajuje a pro jeho┼ż roz┼í├ş┼Öen├ş u┼ż tolik ud─Ťlal."
V letech 1967 – 1968 dos├íhl na pro jazzmana zcela neobvykl├ęho ├║sp─Ťchu. Nejd┼Ö├şve se do─Źkal hitpar├ídov├ęho um├şst─Ťn├ş se skladbou Up, Up And Away. O rok pozd─Ťji se usadil na nejvy┼í┼í├ş p┼Ö├ş─Źce americk├ęho pop ┼żeb┼Ö├ş─Źku d├şky instrument├íln├ş nahr├ívce Grazing In The Glass.
Podobn─Ť se mu zada┼Öilo i se singlem DonÔÇÖt Go Lose It Baby z jeho alba Techno Bush (1984, Jive Afrika Records). S n├şm se um├şst├ş po dobu dvou t├Żdn┼» na druh├ęm m├şst─Ť albov├ęho po┼Öad├ş.
Mlad├şk s trubkou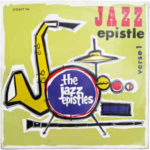 Odmali─Źka ho obklopovala hudba. Jeho str├Żc byl velk├Żm jazzov├Żm fandou. Cel├ę dny poslouchal nahr├ívky Dukea Ellingtona a Louise Armstronga.
Hugh absolvoval svoje prvn├ş muzikatsk├ę kr┼»─Źky u piana. K hran├ş na trubku ho inspirovala role slavn├ęho trumpetisty Bixe Beiderbeckea, kterou ve filmu Young Man With A Horn z roku 1950 ztv├írnil americk├Ż herec Kirk Douglas.
Prvn├ş n├ístroj dostal ve ─Źtrn├ícti letech. Byla to trubka ze zastav├írny a koupil mu ji jeho u─Źitel na St. PeterÔÇÖs Secondary School, radik├íln├ş b─Ťlo┼ísk├Ż duchovn├ş Trevor Huddleston, pozd─Ťj┼í├ş v├Żznamn├Ż c├şrkevn├ş hodnost├í┼Ö a odp┼»rce apartheidu.
Huddleston mu zajistil i prvn├şho u─Źitele. Byl j├şm Uncle Sauda, kapeln├şk johannesburgsk├ęho Municipal Brass Bandu. P┼Öi Armstrongov─Ť jihoafrick├ęm koncertn├şm turn├ę kn─Ťz Louisovi vypr├ív─Ťl o sv├ęm talentovan├ęm ┼ż├íkovi. Slavn├Ż jazzov├Ż trumpetista se rozhodne nezn├ím├ęho mlad├ş─Źka podpo┼Öit a v─Ťnuje mu svoji trubku. Na Huddlestonovu po─Źest Masekela pojmenoval svoji prvn├ş kapelu The Huddleston Jazz Band.
V roce 1956 Hugh nastupuje do souboru African Jazz Revue, jen┼ż vede Albert Herbert. N├ísleduj├şc├ş rok p┼»sob├ş v z├íjezdov├ęm programu African Jazz And Variety. V roce 1958 procestuje celou Ji┼żn├ş Afriku, coby ─Źlen doprovodn├ę sestavy p─Ťveck├ęho seskupen├ş Manhattan Brothers.
V devaten├ícti je ─Źlenem orchestru, jemu┼ż ┼í├ęfuje┬áNathan Mdledle, s n├şm┼ż se setkal ji┼ż v Manhattansk├Żch brat┼Ö├şch. Doprov├íz├ş proveden├ş nesm├şrn─Ť popul├írn├şho p┼»vodn├şho muzik├ílu King Kong z pera Todda Matshikiza. Inscenace se pozd─Ťji hraje v├şce jak dva roky v lond├Żnsk├ęm West Endu.
prvn├ş slavn├í jihoafrick├í bebopov├í skupina Jazz Epistles
Na konci roku 1959 zakl├íd├í spole─Źn─Ť s pianistou Abdullahem Ibrahimem (a.k.a. Dollar Brand), altsaxofonistou Kippiem Moeketsim, basistou Johnnym Gertzem, pozounistou Jonasem Gwangwou a buben├şkem Makayem Ntshoko prvn├ş slavnou jihoafrickou bebopovou skupinu Jazz Epistles.
Kapela se ve stejn├ęm roce do─Źk├í i debutov├ę LP desky Jazz Epistle Verse 1. Prvn├ş vyd├ín├ş je dnes sb─Ťratelsk├Żm svat├Żm gralem. Vy┼ílo v n├íkladu pouh├Żch p─Ťt set kus┼». Reedice se objev├ş v nab├şdce labelu Continental Records.
O jejich aktivity se brzy za─Źne zaj├şmat b─Ťlo┼ísk├í vl├ída v Pretorii a jej├ş represivn├ş slo┼żky. Nejv├şce vadilo, ┼że se na jejich koncertech se sch├ízeli bez jak├ęhokoliv omezen├ş b├şl├ş i ─Źern├ş Jihoafri─Źan├ę.
Masekelovi samotn├ęmu ne┼ílo prim├írn─Ť o hran├ş n─Ťjak├Żch protest song┼». Po letech v┼íe up┼Öesnil v rozhovoru pro server Citypress: "Nevytv├í┼Öel jsem ┼ż├ídn├Ż koncept protestn├ş hudby, ta hudba si m─Ť prost─Ť na┼íla sama. Vyr┼»stali jsme v prost┼Öed├ş demonstrac├ş, bojkot┼» a protestn├şch shrom├í┼żd─Ťn├ş."
Dvac├ít├ęho prvn├şho b┼Öezna 1960 za┼żije JAR jeden z mnoha protestn├şch bojkot┼» obyvatel ─Źerno┼ísk├ęho ghetta v Sharpeville. Proti demonstruj├şc├şm tvrd─Ť zakro─Ź├ş n─Ťkolik policejn├şch sbor┼». Po st┼Öelb─Ť do davu z┼»st├ív├í na m├şst─Ť le┼żet ┼íedes├ít dev─Ťt mrtv├Żch. Ud├ílost hluboce ot┼Öese i mladi─Źk├Żm Masekelou.
Za celosv─Ťtov├Żm v─Ťhlasem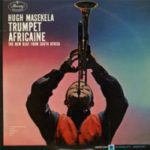 Rozhodne se opustit rodnou zemi a zam├ş┼Ö├ş nejd┼Ö├şve do Velk├ę Brit├ínie, kde se o n─Ťj postaraj├ş Yehudi Menuhin a John Dankworth. Zajist├ş mu stipendium na lond├Żnsk├ę hudebn├ş ┼íkole Guildhall School. Po n─Ťjak├ę dob─Ť Hugh odl├ęt├í do Spojen├Żch st├ít┼» americk├Żch. Do svobodn├ę vlasti se vr├ít├ş a┼ż po dlouh├Żch jedenat┼Öiceti letech str├íven├Żch v exilu.
V New Yorku se sp┼Ö├ítel├ş s Harrym Belafontem, jeho┼ż nadace podporuje nejenom talentovan├ęho jihoafrick├ęho muzikanta. Bra Hugh tak m┼»┼że studovat ─Źty┼Öi roky (1960 – 1964) na Manhattan School of Music.
Vedle ┼íkoln├şch povinnost├ş nav┼ít─Ťvuje ┼Öadu koncert┼», na nich┼ż vystupuje tehdej┼í├ş newyorsk├í jazzov├í smet├ínka. Mezi jeho vzory pat┼Öili nap┼Ö. trumpetista Miles Davis, saxofonista John Coltrane, pianista Thelonious Monk, basista Charlie Mingus nebo buben├şk Max Roach.
V tomto obdob├ş nad n├şm dr┼ż├ş patron├ít zku┼íen├ş maz├íci Dizzy Gillespie a Louis Armstrong. Pod jejich dohledem, ale p┼Öedev┼í├şm d├şky vlastn├şmu p┼Öirozen├ęmu hudebn├şmu talentu, se rychle zap├ş┼íe mezi v├Żrazn├ę jazzov├ę osobnosti. Ji┼ż v roce 1962 debutuje u labelu Mercury Records s├│lovou LP deskou┬áTrumpet Africaine.
Po jednom koncertu si ho vezme stranou Miles Davis a doporu─Ź├ş mu, aby v├şce vych├ízel z jihoafrick├ę hudebn├ş tradice, ─Ź├şm┼ż se odli┼í├ş od ostatn├şch trumpetist┼».
t┼Öi desetilet├ş trvaj├şc├ş z├íkaz n├ívratu do rodn├ę zem─Ť
V polovin─Ť ┼íedes├ít├Żch let se o┼żen├ş se zp─Ťva─Źkou, here─Źkou a ob─Źanskou aktivistkou Miriam "Mama Africa" Makeba mj. dr┼żitelkou ocen─Ťn├ş Grammy za spole─Źn├ę album s Harrym Belafontem z roku 1965 An Evening with Belafonte/Makeba (RCA Victor).
Miriam dva roky p┼Öedt├şm promluvila p┼Öed Valn├Żm shrom├í┼żd─Ťn├şm OSN. P┼Öedev┼í├şm d├şky n├ş se sv─Ťtov├í ve┼Öejnost poprv├ę dozv─Ťd─Ťla, jak├ę politick├ę z┼Ö├şzen├ş vl├ídne v Ji┼żn├ş Africe.
Man┼żelstv├ş vydr┼żelo pouze dva roky. Jednou z jeho dal┼í├şch man┼żelek byla nap┼Ö. Chris, dcera jazzov├ęho zp─Ťv├íka a kapeln├şka Caba Callowaye.
V roce 1967 p┼Öij├şm├í pozv├ín├ş na jeden z prvn├şch mamut├şch rockov├Żch festival┼» v ├ę┼Öe hippies – Monterey Pop Festival. Vystoup├ş po boku tehdej┼í├şch nastupuj├şc├şch hv─Ťzd, jako byli Jimi Hendrix, Janis Joplin, Ravi Shankar, Otis Redding nebo brit┼ít├ş The Who.
Vedle jeho vlastn├şch muzikantsk├Żch aktivit si jej do studia zvou nejenom folkrockov├ş The Byrds, ale i Stevie Wonder, Marvin Gaye nebo Herb Alpert a Fela Kuti.
Vydal v├şce jak ─Źty┼Öi des├ştky dlouhohraj├şc├şch alb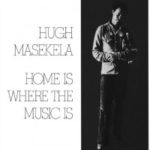 B─Ťhem ├║ctyhodn├ę hudebn├ş dr├íhy vydal n─Ťkolik des├ştek vlastn├şch LP desek a odehr├íl tis├şce koncertn├şch vystoupen├ş. Z jeho bohat├ę diskografie vyb├şr├íme alespo┼ł n─Ťkolik titul┼» – Grrr (1966), Home Is Where the Music Is (1972), The Boy's Doin' It (1975, Casablanca) nebo Sixty (2000, Shanachie).
Jak a kde po cel├í ta l├ęta nach├ízel inspiraci? "… Kdy┼ż m─Ť trkne n─Ťjak├Ż n├ípad, tak se j├şm nech├ím v├ęst. N─Ťkdy je velmi t─Ť┼żk├ę skl├ídat a ─Źlov─Ťk vzd├í projekt, do kter├ęho se pou┼ít─Ťl s velk├Żm nad┼íen├şm. Jindy zas ─Źlov─Ťka napadne p├şse┼ł komplet v─Źetn─Ť slov a hudby jen tak jakoby m├ívnut├şm proutku nebo n─Ťjak├Żm ─Źarov├ín├şm. Hudba m├í neuv─Ť┼Öitelnou mystiku."
Na za─Ź├ítku sedm├ę dek├ídy nato─Źil silnou protestn├ş p├şse┼ł┬áStimela. Klasiku, kter├í za─Ź├şn├í a kon─Ź├ş Masekelov├Żm napodobov├ín├şm parn├ş lokomotivy, kter├í t├íhne vag├│ny, v nich┼ż d┼»ln├ş spole─Źnosti sv├í┼żely do Johannesburgu horn├şky ze v┼íech okolon├şch oblast├ş a sousedn├şch st├ít┼». Je to vypr├ív─Ťn├ş o ┼ípatn├Żch pracovn├şch podm├şnk├ích, krutosti a mrzk├Żch platech, kter├ę tihle nuz├íci za svoji t─Ť┼żkou a nebezpe─Źnou pr├íci dost├ívali.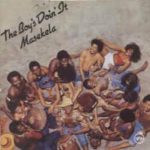 Na n├ş nav├ízal v roce 1976 se Soweto Blues, v n─Ťm┼ż podpo┼Öil tamn├ş nar┼»staj├şc├ş hnut├ş za osvobozen├ş sv├ęho lidu. V roce 1986 napsal p├şse┼ł Bring Him Back Home v─Ťnovanou v t├ę dob─Ť do┼żivotn─Ť v─Ťzn─Ťn├ęmu Nelsonu Mandelovi; p┼Öed├íkovi zak├ízan├ęho Africk├ęho n├írodn├şho kongresu.
V tomto obdob├ş se p┼Öipoj├ş k p├şsni─Źk├í┼Öi Paulu Simonovi na turn├ę k jeho v├Żte─Źn├ę LP desce Graceland (1986, Warner Bros.). V koncertn├ş kapele jsou i jihoafri─Źt├ş muzikanti, mezi nimi┼ż bylo n─Ťkolik ─Źlen┼» kapely Kalahari se kter├Żmi Bra Hugh ji┼ż d┼Ö├şve nahr├íval, ale tak├ę Ray Phiri, Ladysmith Black Mambazo nebo Miriam Makeba.
Botswansk├í Mezin├írodn├ş hudebn├ş ┼íkola, nahr├ívac├ş studio Jive REcords, v┼íe rasist┼»m za humny
Po cel├Ż sv┼»j aktivn├ş ┼żivot nevzd├ív├í boj proti vl├íd─Ť b─Ťlo┼ísk├ę men┼íiny a aktivn─Ť se zapojuje do mezin├írodn├şho hnut├ş za zru┼íen├ş rasismu v JAR. Za tyto aktivity si vyslou┼żil z├íkaz vstupu do zem─Ť.
To mu ov┼íem nebr├ín├ş v po┼Ö├íd├ín├ş semin├í┼Ö┼», muzikantsk├Żch klinik a studiov├Żch frekvenc├ş pro jihoafrick├ę muzikanty pod hlavi─Źkou International School of Music a hudebn├şho labelu Jive Afrika Records konan├Żch nedaleko od jihoafrick├Żch┬á hranic se sousedn├ş Botswanou.
P┼Öedch├ízel tomu hudebn├ş festival Zaire '74 uskute─Źn─Ťn├Ż v tamn├ş metropoli Kinshasa, jeho┼ż organizaci si vzal na starost spole─Źn─Ť se sv├Żm p┼Ö├ştelem a producentem Stewartem Levinem.
Po p├ídu apartheidu se sna┼ż├ş pomoci obyvatel┼»m Ji┼żn├ş Afriky s p┼Öechodem k demokratick├ę spole─Źnosti a nalezen├ş nekrvav├ęho ┼Öe┼íen├ş letit├Żch spor┼» a nespravedlnost├ş, kter├ę se nakupily mezi b├şl├Żmi a ─Źern├Żmi ob─Źany nov├ęho st├ítu.
S├ím pro┼íel letitou z├ívislost├ş na alkoholu a drog├ích. V roce 1997 ├║sp─Ť┼ín─Ť absolvuje odvykac├ş program. N├ísledn─Ť zah├íj├ş celost├ítn├ş kampa┼ł pod n├ízvem Musicians and ArtistsÔÇÖ Assistance Programme of South Africa bojuj├şc├ş proti z├ívislosti na opi├ítech.
V roce 2008 mu je diagnostikov├ína rakovina prostaty. Zd├í se, ┼że se l├ęka┼Ö┼»m poda┼Öilo zr├ídn├ę onemocn─Ťn├ş p┼Öekonat. Vrac├ş se co nejd┼Ö├şve zp─Ťt na koncertn├ş p├│dia.
V roce 2010 vystoup├ş p┼Öi koncertn├ş akci konan├ę u p┼Ö├şle┼żitosti zah├íjen├ş mistrovstv├ş sv─Ťta v kopan├ę, jeho┼ż po┼Ö├íd├ín├şm byla pov─Ť┼Öen├í Jihoafrick├í republika.
P┼Ö├ítel├ę ve Dvo┼Ö├íkov─Ť s├şni Rudolfina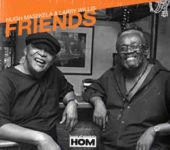 ─îe┼ít├ş p┼Ö├şznivci m─Ťli p┼Ö├şle┼żitost u┼ż├şt si Masekelovo v┼Öel├ę muzikantsv├ş a srde─Źn├ę, p┼Ö├ítelsk├ę vypr├ív─Ťn├ş v r├ímci pra┼żsk├ęho festivalu Struny podzimu.
Vystoupil 5. listopadu 2014 v Dvo┼Ö├íkov─Ť s├şni Rudolfina v duu se sv├Żm letit├Żm spoluhr├í─Źem, americk├Żm┬á pianistou Larrym Willisem. (Pozn. z ti┼ít─Ťn├ęho programu vydan├ęho k t├ęto p┼Ö├şle┼żitosti poch├íz├ş i n─Ťkter├ę citace v na┼íem profilu.)
Koncert pojmenovali podle spole─Źn├ęho ─Źty┼Ödiskov├ęho alba Friends, kter├ę nato─Źili v jihoafrick├ęm hlavn├şm m─Ťst─Ť Pretoria v roce 2012 v Masekelov─Ť dom├íc├şm studiu pro stejnojmenn├Ż label House of Masekela. Na jednom ze ─Źty┼Ö disk┼» je doprov├ízela rytmika tvo┼Öen├í basistou Victorem Masondo a buben├şkem Leroyem Saulsem.
O v├Żb─Ťru reperto├íru rozhodovali spole─Źn─Ť, co┼ż Hugh popsal na obalu kompletu: "V┼íechny skladby jsem se nau─Źil od Larryho, proto┼że je znal mnohem l├ępe, ne┼ż j├í. P┼Öehr├íl mi n─Ťjak├Ż motiv a j├í ┼Öekl: 'To se mi l├şb├ş.' Larry obvykle zareagoval: 'Opravdu se ti to l├şb├ş? Tak ji nahrajeme.' "
Bohu┼żel, rakovina se nevzdala a v roce 2016 propukla┬áznovu naplno. Bra Hugh sv┼»j boj prohr├íl 28. ledna 2018.
Ukázky:
Jazz Epistles:
Vary-oo-vum
– https://youtu.be/WxtyJtl2Tuo
Hugh Masekele:
Up, Up And Away
– https://youtu.be/YTUpZ2-RQdM
Grazing In The Glass
– https://youtu.be/UKcGCObEb28
Stimela
– https://youtu.be/n4Bb7p9gggc
Soweto Blues (Live 1988)
– https://youtu.be/7kHtWuVwZSs
DonÔÇÖt Go Lose It Baby
– https://youtu.be/K4Nk-dCm8B4
Bring Him Back Home (1987 Live)
– https://youtu.be/NG3oKb2JQow
Hugh Masekela & Larry Willis:
When ItÔÇÖs Sleepy-Time Down South
– https://youtu.be/p9kPNJuV-oI
Abangoma
– https://youtu.be/AHK-6KJeZ9A